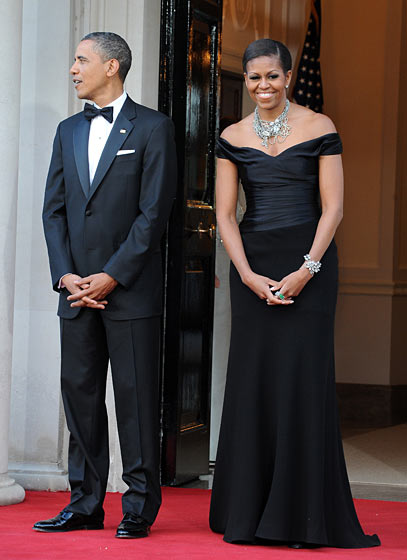 The President and First Lady, in Ralph Lauren.
Photo: Jewel Samad/AFP/Getty Images
MObama has been looking amazing on her trip to the UK... So modern, so chic. She even wore Tom Ford!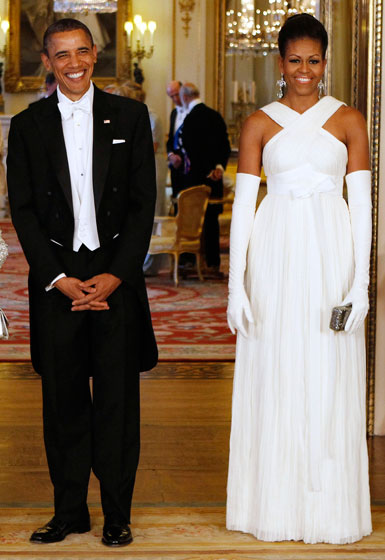 In Tom Ford.
Photo: AFP/Getty Images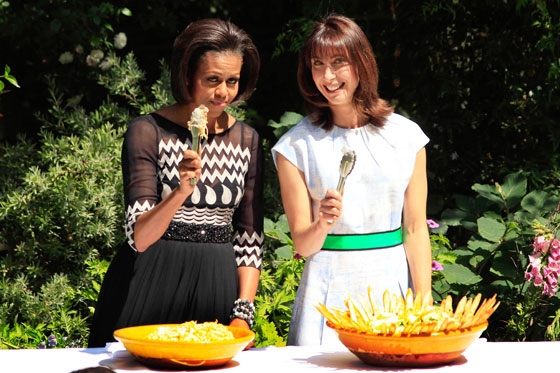 Michelle Obama, in Tracey Reese, with Samantha Cameron.

Photo: Matt Dunham-WPA Pool/Getty Images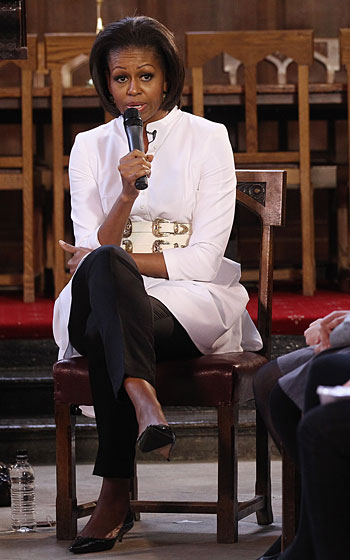 In Alexander McQueen.

Photo: Oli Scarff/Getty Images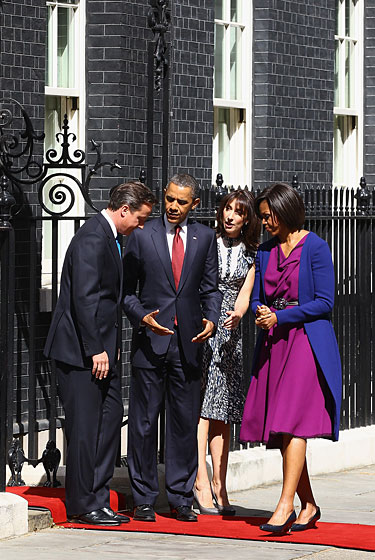 With the Camerons, wearing Roksanda Ilincic and Narciso Rodriguez.

Photo: Jeff J Mitchell/Getty Images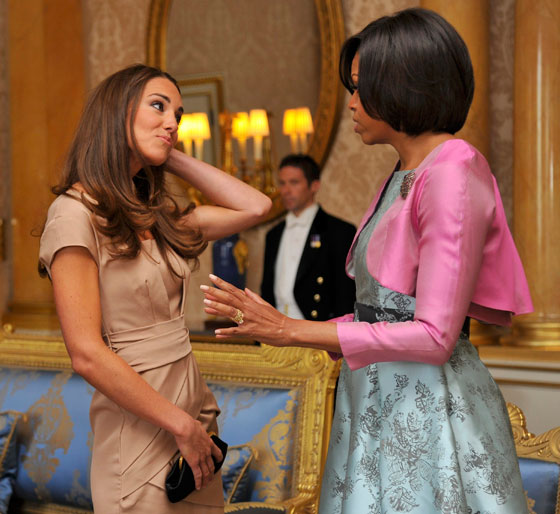 MObama in Barbara Tfank and Princess Kate in Reiss.

Photo: Toby Melville - WPA Pool/Getty Images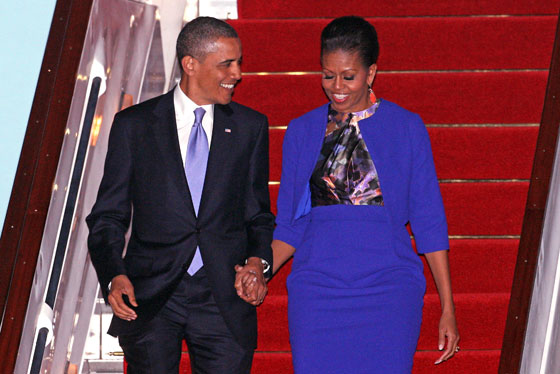 Touching down in London, wearing Preen.

Photo: Chris Radbur WPA Pool/Getty Image

s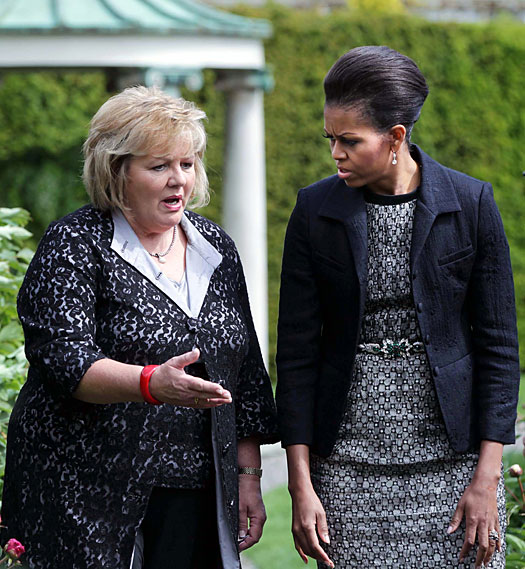 Wearing Peter Som to meet the wife of the Irish PM.

Photo: Staff/AFP/Getty Images
Clearly, she knows what works for her shape, etc but I love that fact that she mixes it up so much... colors, patterns, fabrics, cuts. She embraces fashions and seems to have a little fun with it -- all while staying pretty appropriate. A great role model in style (among other things!).